Details
Info
Men's clothing size
Characteristics
Details
Men's suit, Hungarian
Men's suit with drawstring. A real specialty. Special decoration on the front, sleeves, pockets. It is buttoned with buttons coated with its material.

You can order the men's suit according to the size chart, or we undertake to make it to size. The preparation time is about 2 weeks.
Info
Men's clothing size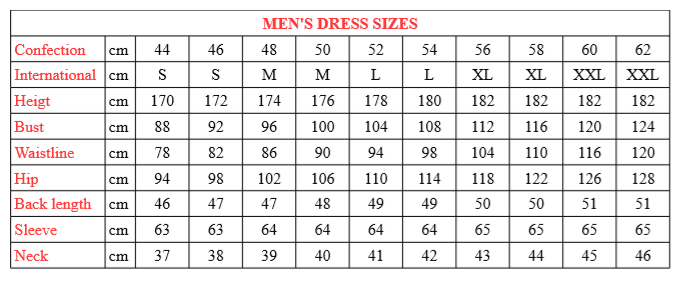 Characteristics
Material: cashmere fabric
Material composition is 100% polyester
Handling: Due to the nature of the garment, it can be chemically cleaned!